Fabric Structures
Fabric Structures are another area in which Sheetfabs have a wealth of experience and knowledge.
Eden Project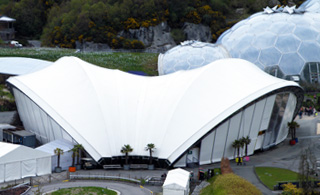 The Eden Project is a visitor attraction in Cornwall. Conceived and designer by architect Nicholas Grimshaw and the engineering firm Anthony Hunt and Associates, the project opened on 17 March 2001.
Sheetfabs provided the steel structure which supports the fabric canopy roof.
David Beckham Academy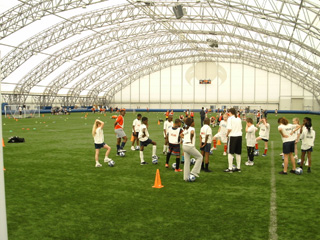 A football school founded by David Beckham in 2005, the David Beckham academy offers football coaching to boys and girls of between 8 and 15 years old.
Sheetfabs supplied the roof steel work for 2 football pitches as well as pavilion steel work.
Quatar Showcase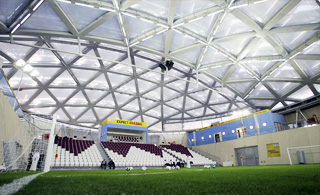 Built as part of a submission for the World Cup, Sheetfabs provided part of the steel structure which supports the roof.
Nottingham Academy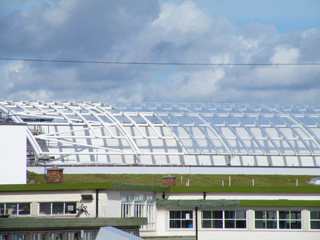 Sheetfabs provided the supporting ETFE roof panels. These roof systems have positive environmental benefits.