Exhibition
Sheetfabs are experts in the engineering, manufacture and installation of exhibition steelwork whether the project is big or small, or the steelwork is visual or hidden.
Goodwood Renault HQ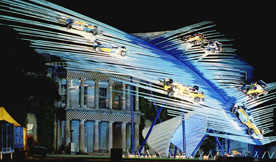 Bespoke art feature to support grand prix cars for Goodwood Festival of Speed. All steelwork supplied by Sheetfabs.
Emirates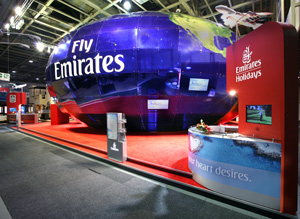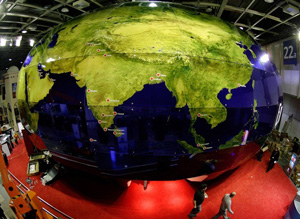 Sheetfabs manufactured all of the support steelwork and supplied installation of steelwork and cladding.
Chanel Pavilion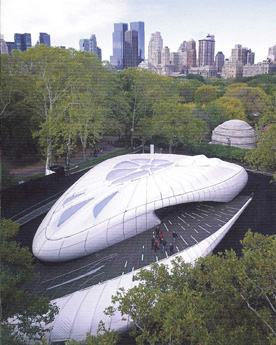 The Chanel Pavilion was designed by Zaha Hadid and was created to display art. The building was inspired by a Chanel purse.
Sheetfabs supplied all bespoke fully manufactured steel frame for installation in Tokyo.
Digital Exhibition Steelwork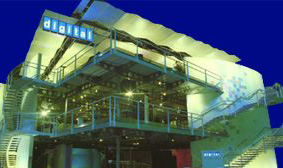 The picture to the right shows the Digital Double-Decker stand. Sheetfabs manufactured and installed the support steelwork, and the large curved stairs of this dazzling project. This shows how using castellated beams in the support steelwork can add to the effect and produce a first class job.
Silicon Graphics Stand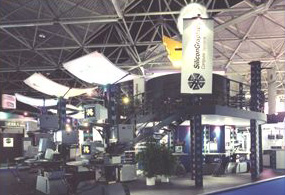 Silicon Graphics Stand: Sheetfabs manufactured and installed the main centre stand along with the curved stairs and hand railing.